This is going to be a really quick post, since I already posted earlier today and I should actually start my homework since I just finished watching Revolution. :) Anyway, I was browsing the Madewell website and saw this adorable Jolie Shoe Clip. I think it'd be totally awesome to wear as a bowtie instead though; the leather would add a subtle tough edge.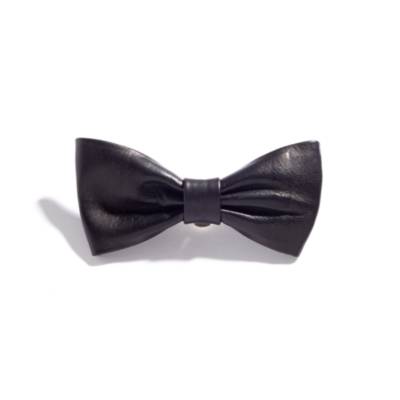 (+additional 25% off with code YIPPEE)
Perhaps paired with this buttondown and a pair of burgundy/oxblood pants perfect for fall. ;D
Vince Camuto Contrast Trim Blouse (sold out but similar @Free People)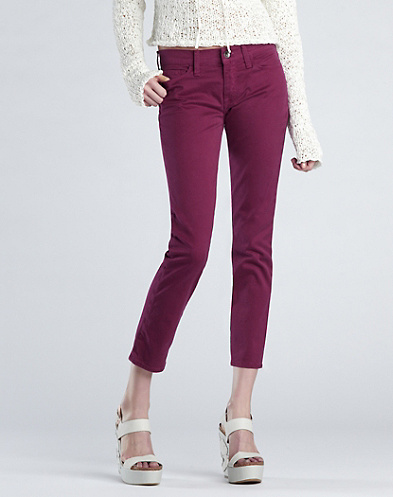 Sofia Capri in Velvet Cherry from Lucky Brand Jeans. On me they're ankle length... also, they're less grape, more dark cranberry in person.
And now all I need is a pair of smoking slippers to complete that nice fall look. These would be lovely.
Somehow, however, I don't think I'll be buying those shoes anytime soon. Sigh. A girl can dream, huh?