Recently, I've been doing a lot of online window shopping, especially for pants and shorts. There are just so many covetable pieces in stores right now, including the delicious markdowns of end-of-summer (and soon, Labor Day Weekend) sales. Here are some of my fave pieces as of late:
Look at that nice dark background. It just makes the florals pop so nicely :D
Next up, some refreshing mint skinny flares from Madewell: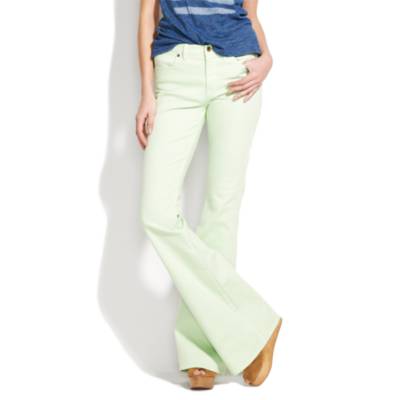 The perfect shade for a nice back-to-school pick me up.
And some Free People floral shorts I've had my eye on for awhile now that've gone on sale:
Some more Free People printed denim...
And to top it off, the best deal I've seen for a long time:
I sort of have a little obsession with colored cords. And these are such a steal, as they're originally $237. Top that off with 10% off via code TULIP and extra 20-30% for being a new customer, and it's practically stealing.
Now to convince the parents.